What is a Part J Report?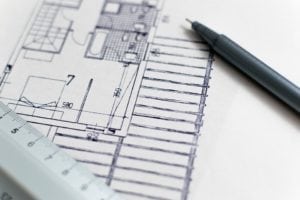 If you require evaluation of a commercial development such as retail developments, health care facility like hospitals, apartments, industrial buildings, recreational complexes etc. in terms of energy efficiency then we at Energy Rating Perth can conduct a Section J energy report for you. Our energy assessors can complete a Part J report that applies Class 2-9, as classified under the Building Code of Australia (BCA) and can highlight the energy efficiency requirements for commercial developments defined by Section J of Volume One of the National Construction Code (NCC).
Our energy assessors will assess your building against the requirements of the building envelope's thermal resistance i.e. R-Values for walls, floors and roofs, the glazing allowance for conductance and solar heat gain and the air movement requirements. These detailed provisions also include the testing and installation of insulation, thermal breaks, and compensation for downlights, floor edge insulation and detailed provisions for building sealing.
For a Section J report, you must provide Energy Rating Perth with the required documents which are your plans, elevations, sections, window schedule, mechanical heating and cooling details. Once these documents are received, our energy assessors will assess them for compliance with Section J for the following elements:
Building Fabric
Glazing
Building Sealing
Air Movement
Air-conditioning and Ventilation Systems
Artificial Lighting and Power
Heated Water Supply and Swimming Pool and Spa Pool Plant and
Facilities for Energy Monitoring
Although there is no specific report format for a Section J report, Energy Rating Perth has a refined report layout that is both technically sound and easy to comprehend which is acceptable to all councils. We take pride in our well versed energy assessors, quick turnaround times and competitive quotes so send through your drawings for a quote today!